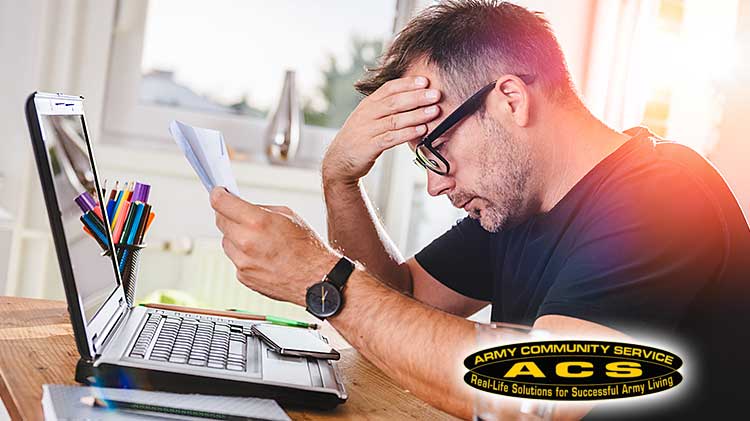 Note: This event has already passed.
Date: Apr 25 2019, 11:30 a.m. - 12:30 p.m.
Location: ACS Bldg 2503, Advanced Tactics Rd.
Cost: Free! Seating is limited.
Get Out of Debt, Stay Out of Debt.
If debt is dragging you down, take control of debt before it takes over your life. Do you know how much you owe? Have you figured your own "safe" credit limit? Do you know what percentage of your total credit limit is safe to charge? Do you know the warning signs that you may have too much debt?