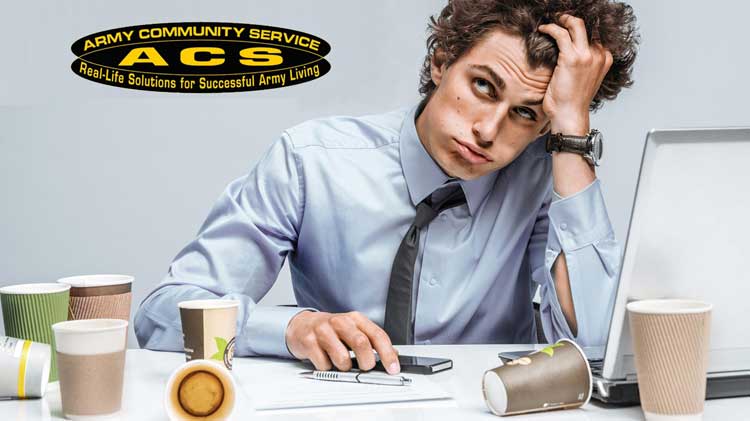 Date: Jun 24 2020, 11 a.m. - 12:30 p.m.
Location: ACS Bldg 2503, Advanced Tactics Rd.
Cost: Free!
Are you having a hard time managing your stress? Attend the stress management training to learn how to properly manage stressful situations, which could improve your overall physical and mental health.
Registration is required.