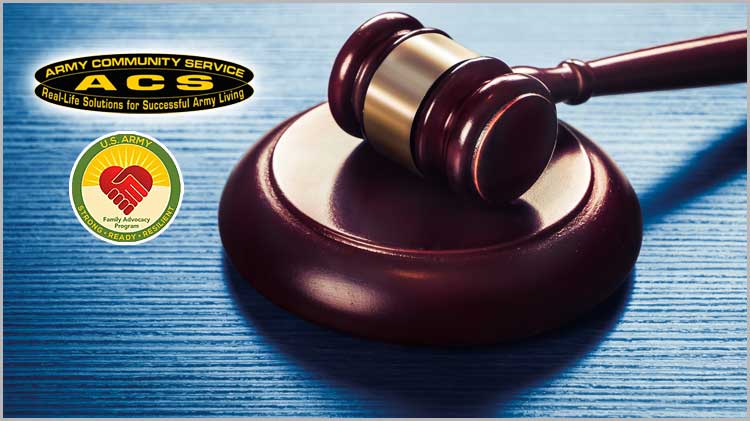 Orders of Protection: What Are They?
Date: Nov 17 2020, 11 a.m. - 12:30 p.m.
Location: ACS Bldg 2503, Advanced Tactics Rd.
Cost: Free*
Have you ever been confused about what an Order of Protection entails? Join ACS Family Advocacy Program in learning about Protective Orders, civilian/military. Become educated on how to obtain a protective order, what it means to obtain a protective order, violation of orders, commissioner vs judge, who can be protected with an order of protection and cost.
* Registration is free, but participants must call to reserve a spot.