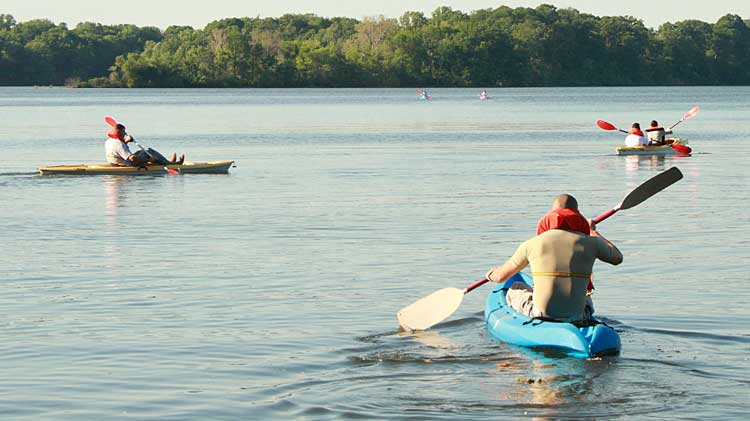 Date: Aug 21 2020, 5:30 p.m.
Location: Outdoor Recreation, Bldg. 2184
Cost: $40 per person - single kayak / $30 per person - tandem (double) kayak
Open to all eligible MWR patrons; minimum age 12 years.
Registration Form (pdf) - please email to ODR.
Registration Deadline: Aug 17
NOTE: If for any reason a class or excursion is cancelled, you can receive a refund. You may also reschedule for another excursion. Personal cancellations must be made 24 hours in advance to receive refund. A $5 admin fee will be retained. If and when an excursion is canceled, you will receive an email, as well as a phone call.