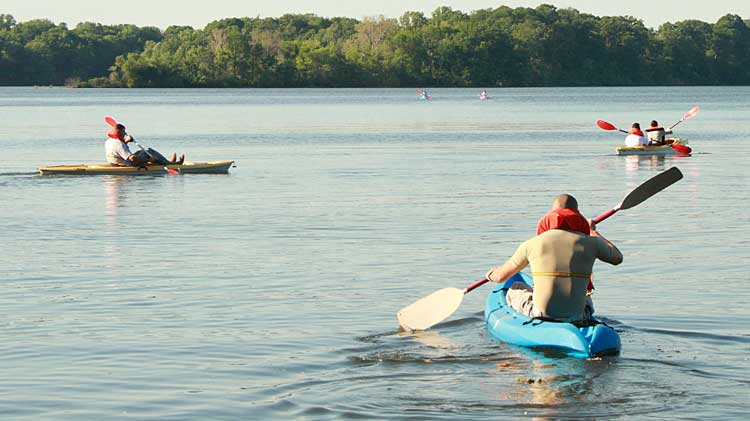 Date: Jun 26 2020, 6 p.m. - 8 p.m.
Location: Shore Park Kayak Launch
Cost: $40 per person - single kayak / $30 per person - tandem (double) kayak
Kayak Excursion filled with beautiful scenery, and wild life. You will meet at Outdoor Recreation at 6pm and we will launch from Shore Park Kayak Launch. Open to all eligible MWR patrons; minimum age 12 years.
Registration Deadline: 48 hours before the excursion.
NOTE: If for any reason a class or excursion is cancelled, you can receive a refund. You may also reschedule for another excursion. Personal cancelations must be made 24 hours in advance to receive refund. A $5 admin fee will be retained. If and when an excursion is canceled, you will receive an email, as well as a phone call.