Free Movie at the Post Theater
Free movie for everyone, sponsored by BOSS.
Note: This event has already passed.
Dec 13 2019, 7 pm
Dec 13 2019, 7 pm
Cost: FREE!
Location: APG Post Theater, Bldg 3245
Featuring: Joker
Rating: R (for strong bloody violence, disturbing behavior, language and brief sexual images)
"In Gotham City, mentally-troubled comedian Arthur Fleck is disregarded and mistreated by society. He then embarks on a downward spiral of revolution and bloody crime. This path brings him face-to-face with his alter-ego: "The Joker"." - imdb.com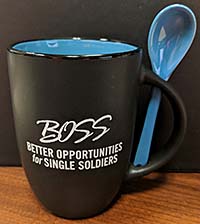 Free raffle for a BOSS coffee mug! You must arrive prior to the start of the national anthem for ticket.
Popcorn, snacks and beverages will be available for purchase.