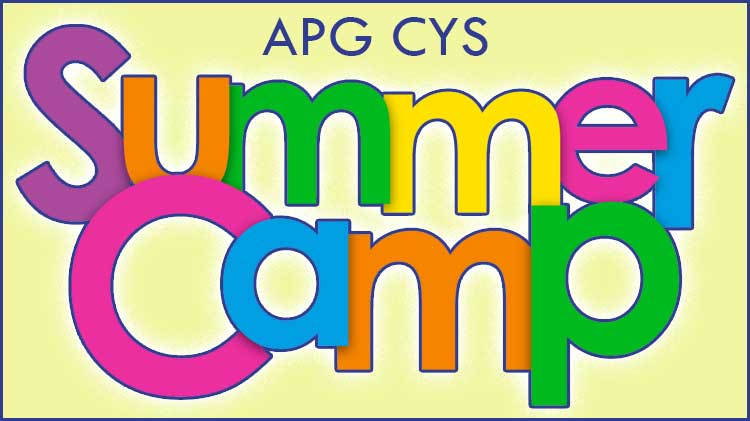 APG 2018 Summer Camp Program
It's that time of year again! It's time to start making summer camp plans for your child/youth!
The Child and Youth Services (CYS) at Aberdeen Proving Ground (APG) offer Active Duty Military, DoD Civilians, and DoD Contractors a comprehensive set of programs to assist with summer child care needs.
Both the Aberdeen and Edgewood Summer Camp Program consist of eleven weeks, starting from Jun 18 to Aug 27, 2018 Mon–Fri, 6 a.m. – 6 p.m. The program is open to qualifying children completing Kindergarten through 8th grades. Tuition fees are up to $148 per week based on the child's age and total family income. Tuition fees for current DoD Contractor employees in Cat 9 and all DoD Contractor employees and specified space available patrons enrolling as of February 1, 2018 are up to $208 per week. Sessions run week to week, allowing parents to sign up for only the weeks when childcare is needed.
The APG Summer Camp programs are located at the APG Aberdeen and Edgewood Youth Centers. Campers enjoy art, sports, games, computer labs and swimming. In addition, every week there is something special, from field trips to special visitors. Past trips have included tours of DC area museums, amusement parks and everyone's summer favorite, the Harford County Farm Fair. Breakfast, lunch and snack are included in the tuition.
The wait list will be available on MilitaryChildCare.com on Tuesday, February 20, 2018 at 7:30 a.m. Parents will have to create an account containing information about their family and submit requests for care for each week that summer care is needed.
For questions or further information, call the APG MWR CYS Parent Central Registration Office at 410-278-7479 or 7571.